40. Rotting Christ - Kata Ton Daimona Eaytoy
When you're saddled with a name implying that quick-fix sensationalism was the only card you have to play it's unlikely fans will still be tuning in over twenty years into your career but Greece's Rotting Christ are no ordinary metal band. 'Kata…' was the result of many a late night spent in the library, serving up a deafening archaeological dig through ancient cultures with a different civilisation used as inspiration for each savage morsel. The band weave between rip snorting aggression and oppressive sinister ambience over ten slabs of eclectic extremity mixing ancient language and legend with the laser-sharp delivery of a well-drilled metal band for a brutal cocktail of devastating force.
39. The Field - Cupid's Head
Four long players in and it's beginning to feel like Axel Willner is not a human being but rather an ever present electronic frequency that can only be tuned into when the moon is in the right quadrant - us mere mortals are only offered that possibility once every other year at present but it's always worth the wait. 'Cupid's Head' is a more lucid offering that 2011's planet-shaggingly fantastic 'Looping State Of Mind' but there's still plenty to dazzle and intrigue on this latest offering at the Altar of Loop, each track surfing a hypnotic trajectory around your head until you become entranced by the endless stream of star-gazing Techno tweakery. His galaxy continues to expand outwards to reveal new and fascinating worlds.
38. Factory Floor - s/t
You can't move for 90s revivalism right now in the electronic world but I'm not gonna be the one to start complaining. 'Factory Floor' harks back to the era when producers didn't need to pander to the album market, they could just lay down a string of cracking 12" releases instead of building everything up to the perfect LP. Fortunately this long-awaited debut spreads its weight evenly between certified bangers and more complex flutters across the rave spectrum, amping it up enough to satisfy the thrill seekers but keeping enough range to entice those looking for something bigger. If Fischerspooner and The Rapture had started a decade later then they'd probably sound something like this.
37. Merchandise - Total Nite
I don't know what in the Seven Galaxies of Holy Fuck was going on here but I liked it. A lot. Merchandise spread themselves between Trash Can Sinatras, 'Nowhere'-era Ride, Captain Beefheart and an acid-frazzled Dire Straits over five perplexing tracks held together by a keen ear for fuzz pop and a very vivid imagination. 'Total Nite' is like Pink Floyd's 'Animals' reborn for the filesharing generation, the soundtrack to a confused and slightly worrying dream that leaves more questions than answers. This won't satisfy impatient visitors but if you're prepared to stick around for repeated listens then this bizarre gem of an EP might just turn out to be one of the year's most rewarding experiences.
36. Portal - Vexovoid
If you ever wanted to know what the entire universe collapsing and disappearing up its own bottom would sound like then Portal have come through with the answer. 'Vexovoid' isn't just brain-curdlingly heavy, it pushes at the boundaries of music itself to make for a harrowing yet utterly compelling listen. Like a Death Metal answer to French BM enthusiasts Deathspell Omega, Portal dispense with traditional song structure in favour of an unsettling barrage of gurgles, rumbles and vocal effects that sound like they're drawn from some new genetic hybrid forged at the bottom of a swamp. This is a blistering assault blending the warped genius of old school legends Possessed and Morbid Angel at their freeform freakiest.
35. Foals - Holy Fire
There's absolutely no reason Foals shouldn't be headlining festivals across the globe right now with the tunes they've got in the tank. 'Holy Fire' is a third successive triumph of nimble indie dynamics and effervescent electronic sheen that only strengthens their case for nabbing those main stage slots typically sucked up by cash-strapped 90s stalwarts on the comeback trail. They've still yet to produce a genuinely flawless LP but this was a more than ample addition to their canon and proves that five years on from their debut they've still got plenty of new ideas left to dazzle and delight.
34. Nick Cave and the Bad Seeds - Push The Sky Away
Old dude makes killer new album shocker! It should come as no surprise when someone like Nick Cave pulls a cracking record out of the bag but he somehow keeps coming out with new ways to thrill and tantalise. 'Push The Sky Away' is more of what he does so well, delicate and poetic with dashes of his trademark sleaze and menace plus a few tangents into the creative leftfield that will intrigue even long term fans. He went through the whole thing with a full band and even a kiddie choir this February when he came to Paris and by all accounts played another blinder last month with a totally different setlist – the boy's no slouch and this latest platter shows that his best years may yet be ahead of him.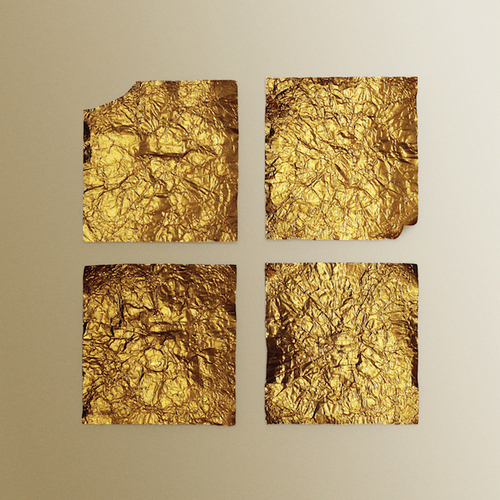 33. Seams - Quarters
It's nice to have electronic music that makes you want to get up and shake that ass but sometimes I'm more in the mood for something a little bit more laid-back that I can listen to on my headphones on the Metro so I can zone out from the inane conversation and poor personal hygiene. To term 'Quarters' as a mere distraction would be to do it a disservice though, the album weaving together neatly trimmed loops and effervescent synths with the finite touch of an experienced surgeon - the results are as smooth as a fridge door but reassuringly infectious as they whirr around your brain like little Techno-fuelled helicopters. This is pharmaceutical grade electronica that'll take the edge off nicely.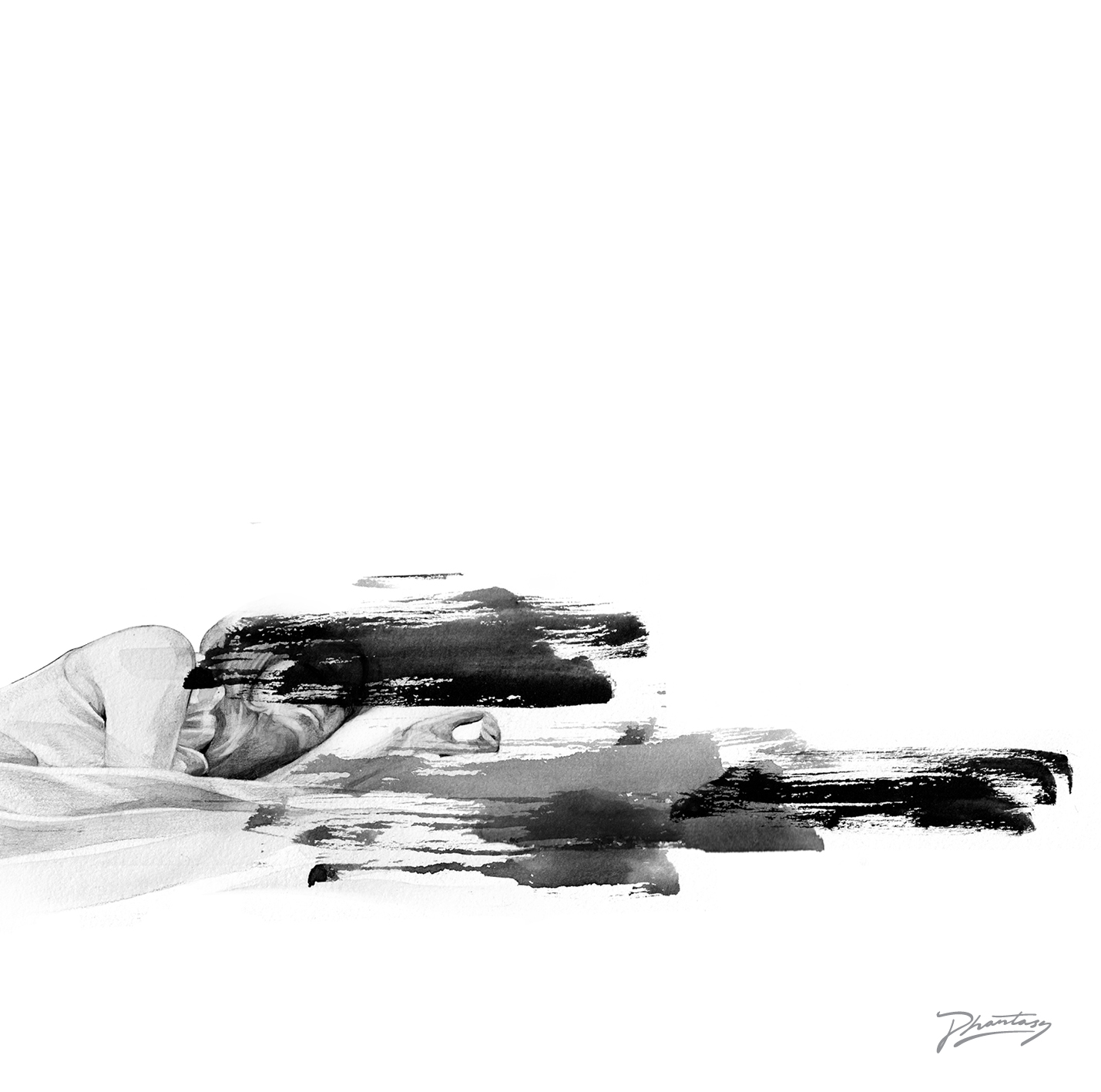 32. Daniel Avery - Drone Logic
Whoever passed on their Trance Europe Express CD to this kid a few years back must have been pretty chuffed when they heard the results. 'Drone Logic' turns the clock back twenty years to the bloopy debuts of Orbital and Underworld but this is no corny nostalgia trip, Avery's take on proceedings showing enough love of the sequencer sound to slot in nicely alongside the class of '93 on this impressive debut platter.
There's a didgeridoo player and a flashing pyramid-shaped light rig out there somewhere just looking for an owner that would be a perfect match for this knob-twiddling masterclass, tunes like 'Need Electric' and 'Water Jump' providing some of the year's finest electronic moments.
31. Primal Scream - More Light
There's no shortage of bands scrabbling to lay down the sound of the moment but precious few actually willing to write about the state of things in 2013, directly engaging with listeners at the risk of pissing a few people off along the way. It's sadder still that one of the only bands to actually put their money where there mouth is are about 87 years old and have already carved themselves out a reputation for zeitgeist-nailing over several key releases. 'More Light' wasn't quite on a par with 'XTRMNTR' or 'Screamadelica' but it was aiming for the same territory and succeeded in places, tracks like 'Culturecide' and the savagely accurate '2013' providing a fitting soundtrack to the troubled world we live in today.