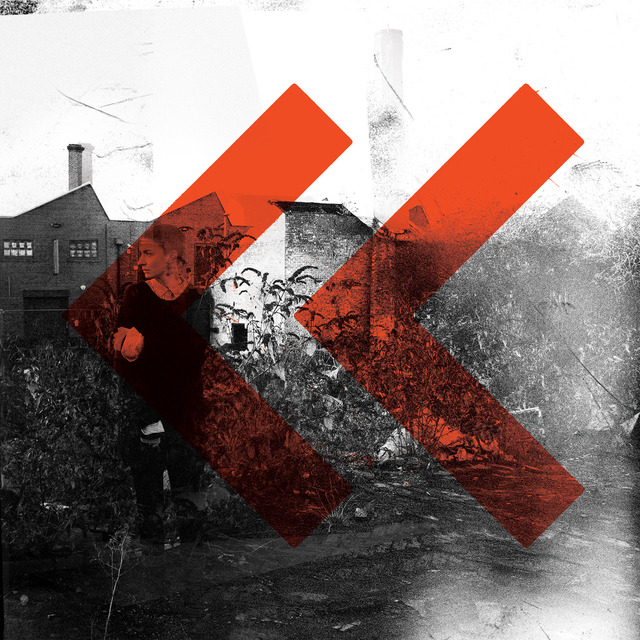 Feels like things are getting organic again in Manchester. Never a city too shy to boast about its musical pedigree, the Northern powerhouse hasn't actually given us a right lot to get excited about over recent years with a string of supposedly flagship acts amounting to little more than short-lived hype and directionless noodling (Wu Lyf, Money, Everything Everything, take a bow lads!). A lot of my mates back home seemed psyched about those bands but for me there was never anything to hang your hat on, nothing to really get you dancing – in fact, now that I think about it there was nothing that showed any real understanding of the city's musical heartbeat, the soul and attitude that has bolstered the best art the Greater Manchester area has given the world. Take it back through Britpop, Baggy, C86 Indie and Post Punk right back to the fallout from that infamous Sex Pistols gig at the Free Trade Hall in 1976 and there's been a swagger, a strut that's pushed the music forward, feeling the beat from the ground up and taking it to the crowd with confidence and class. Morrissey might have sneered at disco back in the day but Johnny Marr's guitar lines still got you out of your seat and up on the dancefloor pretty damn quick – you've gotta feel it see, stop scrutinising and act on impulse for once.
Whilst her peers were too busy navel-gazing to grab the 'Next Big Thing' ball and run with it, Lonelady's Julie Ann Campbell looks like she might just be ready to catch a wave and break from the pack with her stonking second LP 'Hinterland' that landed last month. It's not that she resonates star quality or anything, the girl just gets it. Having soaked up the city's musical culture at art college she banged out some 4 tracks that got her signed to Warp in the late noughties and released her highly danceable debut 'Nerve Up' in 2010, ironically when the British press were busy getting their panties in a knot over the bunch of no-hopers mentioned earlier. Now the path's been cleared she should get some of the attention she deserves with this flawless newbie that draws on the dancefloor friendly post-punk of oft-overlooked civic peers like A Certain Ratio and The Durutti Column for a heady mix of tremulous basslines, skittering drum patterns and tightly wound riffs that'll go straight to your hips and still leave a little leftover for your brain to ponder. The five year gap between records suggested she's accustomed to taking her time and that notion is born out over the tracks here, songs frequently edging the six minute mark but it's never wasted time – the tracks build up slowly like classic House whilst retaining their humanity, kinda like the way Warpaint manage to do danceable while keeping the individual instruments distinctly recognisable in the mix. And hey, those gals left a hefty pause between first and second records so maybe that's the secret? There's shades of Talking Heads on the title track in the way they fuse funk with arthouse post-punk without sounding like a bunch of honky plagiarists and the aptly-titled 'Groove It Out' manages to achieve subtly what Friendly Fires seem to overshoot with most of their material – you know what the secret is boys? LESS COWBELL!! Don't wear it out ferchrissakes! You'd think they were fucking sponsored by some music store to cram in as much shitty sounding percussion into their tunes like they're emptying a truckfull of timps and tambourines into a landfill….but I digress. What I like about this chick is that she knows when to take her foot off the pedal, letting the ingredients breathe and find their place in the mix without shoving them to the forefront in case we don't notice. 'Silvering' sounds like early Bloc Party kicking into gear while 'Red Scrap' whisks gracefully by with the poise and precision of fellow Mancs Dutch Uncles (who are worth checking out too while I'm at it) and she kicks it up a notch on the scrambling punk torrent '(I Can See) Landscapes', each time showing those hours poring over yesterday's records have paid off as she crafts something potently fresh with the results. Lead single 'Bunkerpop' is possibly the pick of a very fine bunch, everything gradually falling into place over five and a half stealthily-handled minutes as she serves up a fresh product drawing on the finest early 80s funk pop to leave the listener with a big old grin on their face. Picking a favourite is tough as it's wall to wall quality here and, though it's way too early to start banging on about record of the year and all that, this is waaaay ahead of the pack right now. She's surely one break away from superstardom but why wait for overkill when you can enjoy it in private right now? For those of you in Paris the tour comes to La Maroquinerie on May 16th – as I write tickets are still going at 12 Euros a pop so get on that quickety quick to catch this gal before she's packing bigger venues in a few months time. 'Hinterland' is solid proof that Manchester's still got soul, Britain's still got talent and that 2015 is shaping up to be a classic.
Check out : 'Bunkerpop' – this year's 'Undertow'? You go ahead and prove me wrong.