30. Kyle Dixon and Michael Stein - Stranger Things OST
I usually wouldn't put soundtracks in this list but this stood out for a number of reasons. 'Stranger Things' garnered praise in the already crowded arena of subscription TV for its recreation not only of the aesthetic of a different age but also of the feeling experienced by those who lived through it all first time around. Much of the success hinged not simply on the visual depiction of mid 80s smalltown America or the Stephen King-esque storyline but instead lay in the viewer's sensory engagement - it actually felt like you had gone right back to primary school and were living and breathing it all with the mixture of fear, curiosity and innocence that characterises such a time in your life. Musicians have strip-mined 80s culture for every possible gem to be mixed into art aimed at adults but this was a first in actually making you feel like a kid again.
29. Hieroglyphic Being - The Discos of Imhotep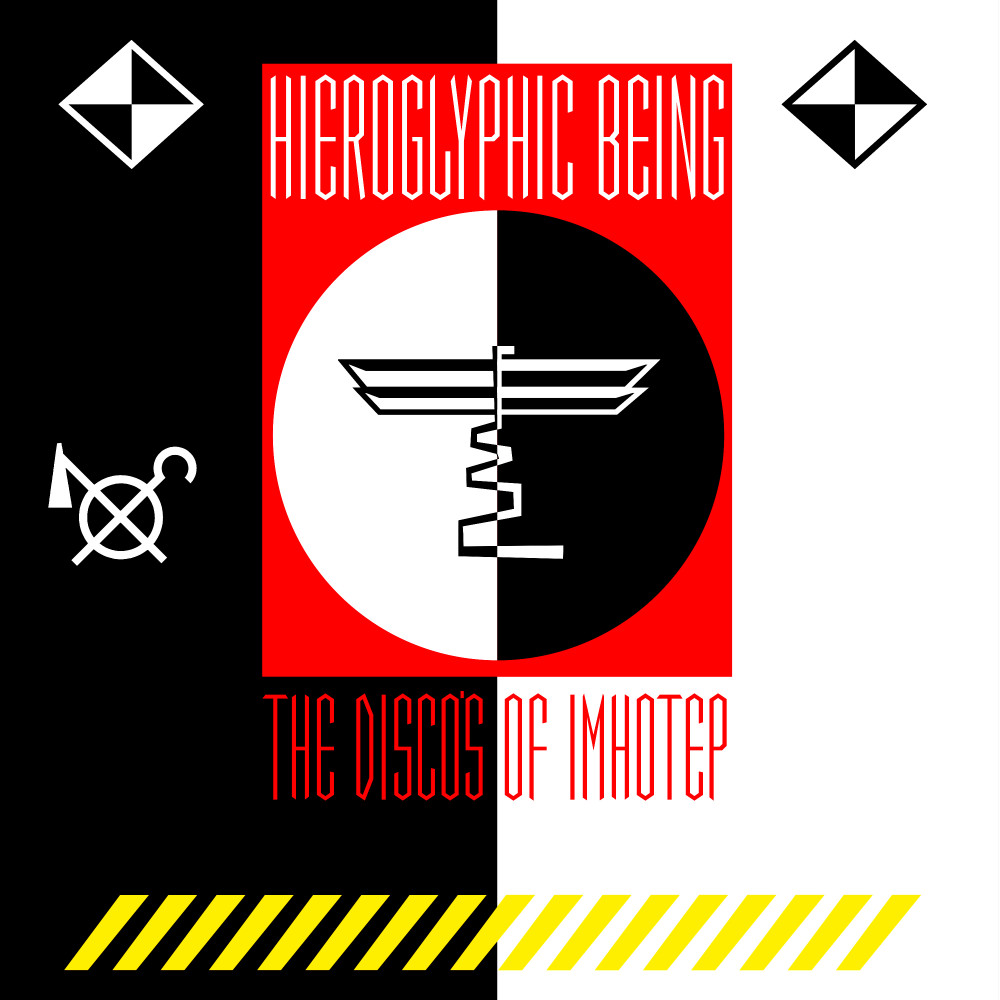 Chicago's Jamal Moss was reared on loved-up House and Techno back in the Halcyon days of 89/90 and 'The Discos of Imhotep' is an earnest tribute to that era played straight and to the point. Stripped back to the music's basic components for maximum impact with minimum distraction, Moss manages to bury himself in period detail - right down to the Afro-Futurist imagery and an album cover that looks like it should be adorned with mildewed Our Price stickers - whilst somehow avoiding lapsing into wanton nostalgia. You could line this up against Richie Rich, Joe Smooth or any of the second summer of love Atlantic crossover crew and it would blend right into the pack. This'll make you feel the love, jack your body and party all the way to the promised land.
Made up of components from as far afield as Berlin and Mexico City it's hardly surprising Exploded View are such a bugger to pin down. There's a trickle of the cold sweat introspection of Tricky circa 'Pre-Millennium Tension' coupled with slivers of film noir David Holmes but this is actually a lot more front facing than you'd expect, each track leaving a distinct trail of breadcrumbs leading you back to a recognisable hook and intoxicating beat pattern. The band are happy to lurk in the doorway rather than stroll right in and explain themselves but they give you just enough to lure you in and soon the record's on repeat spins as you scour the landscape for clues to what it all means. 'Exploded View' are like a misremembered live act from an evening that later lapsed into wanton decadence you've tried to block out but somehow can't. They might just be onto something here.
27. Julien Gasc - Kiss Me You Fool
Having moonlighted as Stereolab's keyboard player for several years Julien Gasc has had ample time to get his kitsch on and this second solo LP shows off his songwriting chops in isolation for a sublime trip through velvet-lined Gallic pop. Gentle strains of mid 70s soft rock, kohl-eyed cabaret pop and warm analogue fuzz combine to fashion a listening experience that's mellow but fully engaging, fills and riffs rising to the fore as the waves dip and reveal the care and attention lavished on the production job. French language vocals throughout are a definite plus with Laetitia Sadler popping up on several tracks to lend the whole thing an air of strung out nonchalance and laidback continental cool.
26. Floorplan - Victorious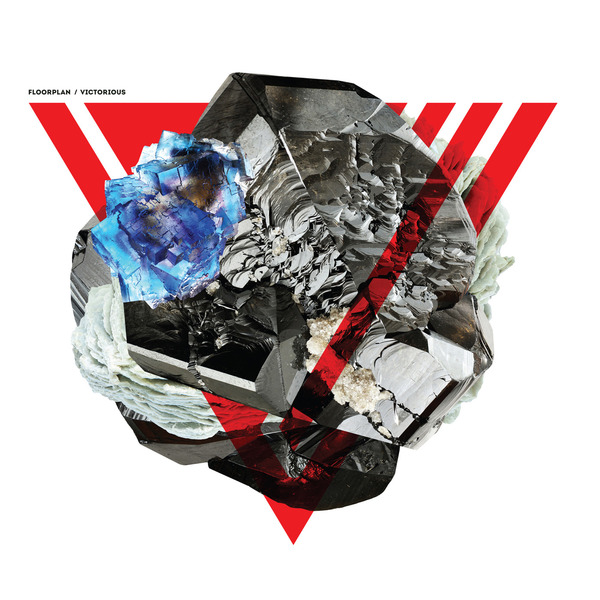 'House Is A Feeling' they used to say, something easy to recognise yet hard to distill and encapsulate. Generations of dance musicians since the original electronic boom of the 80s have drawn from the original Chicago House sound but few have ever really been able to replicate it and it's left to the original creators of the music to lead it forward into the present day. Like Hieroglyphic Being's Jamal Moss, Floorplan's Robert Hood has been around since those days and 'Victorious' sees him return to simple hooks and signatures from the golden age to develop them in sumptuous detail, turning the simplest ingredient into a throbbing dancefloor banger with the deft skill of someone accustomed to doing more with less. This is the difference between having your 20-something mate cook an old family recipe from a cookbook and his grandma preparing the same meal from memory - as is often the case, ain't nothing like the real thing.
25. Bloc Party - Hymns
I'll admit to feeling a little cynical about the prospect of a new Bloc Party record, particularly with half the original line up gone - could they really cut it having amputated the rhythm section that chopped out 'Helicopter' back in the day? Of course if you've heard Kele's solo stuff then any such fears are quickly dispelled and this team effort builds on his stonking 'Trick' LP from 2014 with a meatier sound that pairs the vocalist's dramatic lead with a new found collective momentum in guitar music. Above all 'Hymns' sound confident, Kele leading the band through unbridled optimism, serene introspection and guilt-free enjoyment of life's earthly pleasures - if 2016 yielded a better song about knockin' boots than 'Fortress' then I've yet to hear it. This is how you navigate the shift between musical eras, just clear your head and trust your instincts. Welcome back!
In these censorious times naming yourself after a notorious child killer isn't exactly a short cut to daytime radio but Paris' Mary Bell are probably OK with that. Having built up a pretty solid live reputation over recent years the band's debut landed in late 2016 to frenzied anticipation and didn't disappoint, a spirited revival of old school riot grrrl vitriol and dead-eyed punk clamour. Issued via the local Collecif Semi-Conscient label who specialise in strictly DIY rabble-rousing the music's lost none of its original ground level piss and vinegar and provides a refreshingly frank dose of toilet venue catharsis as opposed to the more calculated rebellion doing the rounds internationally. Angsty, snarky and relentlessly focussed, 'Mary Bell' deliver on their initial promise and should give you everything you need to tackle 2017's challenges without fear or compromise.
23. Nick Cave and the Bad Seeds - Skeleton Tree
With 2016 attempting to take as many musical celebrities with it as it races towards its conclusion in a few days time we should be thankful guys like Nick Cave are still answering the phone, let alone making records this good. His previous LP 'Push The Sky Away' was lush enough to comfort the senses but this time round he's dialled it back to the core ingredients of piano, voice and the odd bit of industrial throb to stunning effect, beaming out from the edge of the universe like the hypnotic tone of an ageless deity. It's to his credit that he can master both the grandiloquent and the cavernously fragile without losing his balance between the two extremities and every note her lands as emphatically as his more bombastic material. Certain swords get sharper with age and old Mr Cave might just be in the midst of a late career purple patch here.
22. Oranssi Pazuzu - Varahtelija
Black Metal provides ample creative space to those wishing to lead the listener down rabbitholes to disturbing underworlds and these Finns manage to thrill and unsettle in equal measure here over 70 minutes of warped psychedelic misanthropy. This sounds like a bad acid trip in a Nordic log cabin accompanied by your dad's record collection, musical cues from the flower power and prog eras hauled through traumatic distortion and melted down into something foul and pungent that nevertheless holds your gaze as it oozes across the floor. Their approach is fuelled more by a morbid desire to experiment rather than simply melt your face off - there's not a blastbeat in sight - and as the downward path unfolds you find yourself fascinated where it'll lead next. It may prove 'challenging' to casual visitors but 'Varahtelija' is one intoxicating headtrip.
21. DEAD - Voices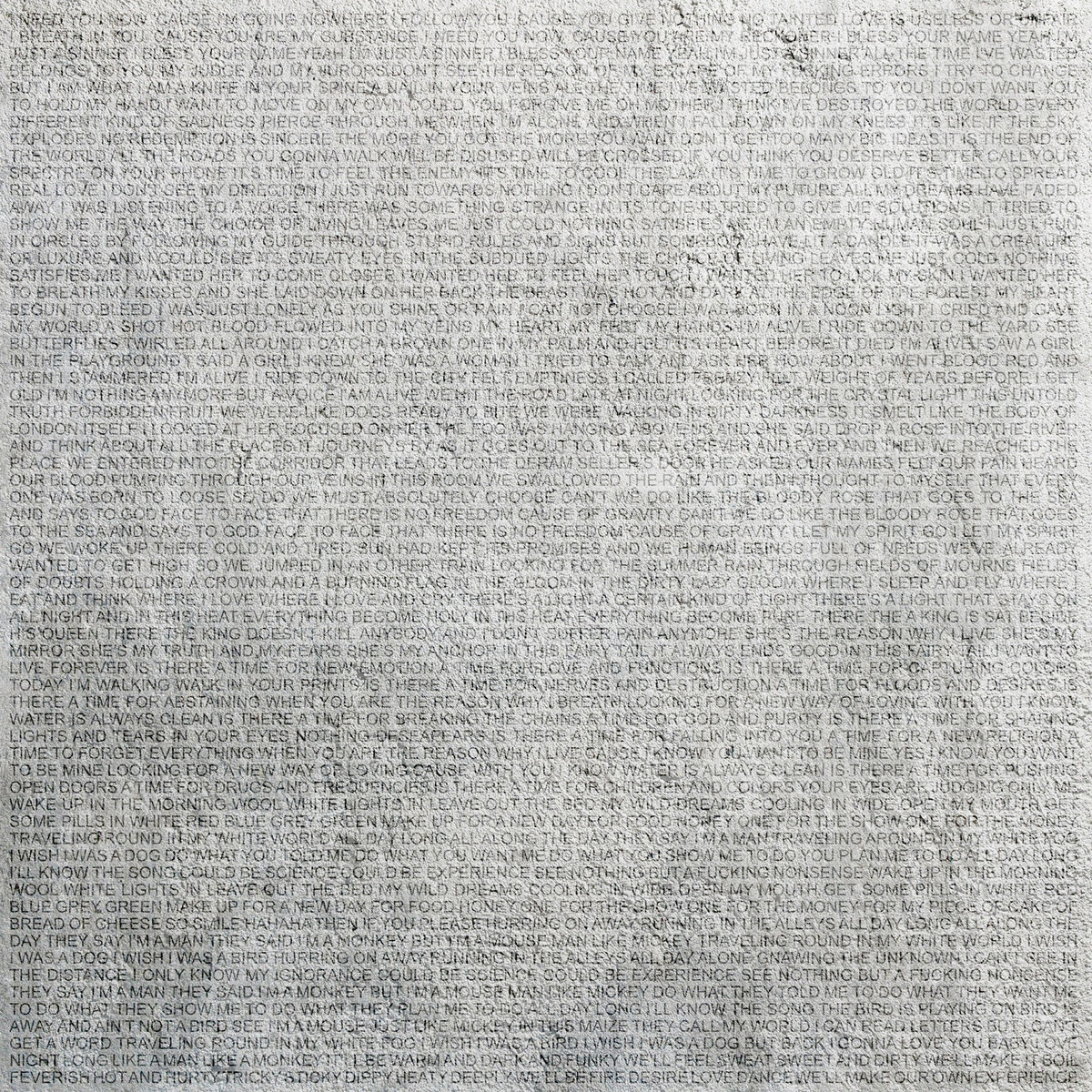 Another highlight of the Rennes music scene, DEAD are coming from a colder, harsher point on the local compass. 'Voices' eschews live action pulp in favour of a clinical drum machine led throb recalling Trent Reznor's malevolent tinkering on 'Pretty Hate Machine' or Andrew Eldritch's moody flights of fancy on those early Sisters releases. I initially gravitated towards this as it reminded me of fellow Gallic upper case fans FUTURE whose 'Horizons' LP was one of last year's highlights for me but in truth besides the reliance on electronic rhythms they're different beasts entirely and 'Voices' draws more from the pulse of classic coldwave and a deliberate inversion of Moroder-style disco to stimulate warmth only to dash it with blasts of freezing feedback. This was another album that got better with repeated listens as new sublevels were revealed with each visit, surely the ideal present for that black clad buddie of yours who hates Christmas.