40. Tallisker - Heliotrop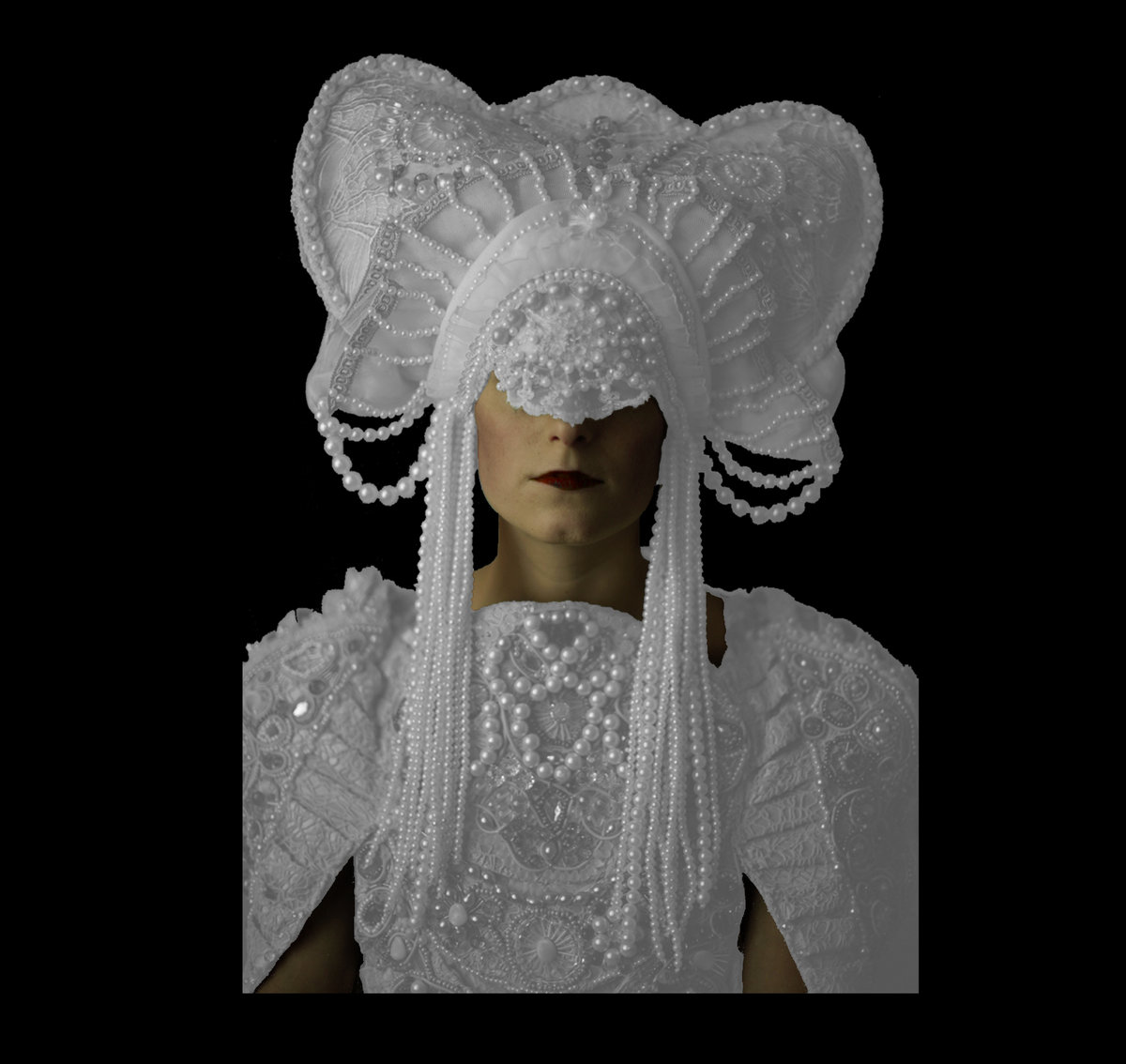 If I were doing a rundown limited to purely the best French releases of the year (oh wait, there's one right
here
) then these folks would probably come out on top. As it stands there's only an EP to work with so far but on this evidence Tallisker are one of France's brightest hopes for the future. 'Heliotrop' was born out of Paris but conceived in Glasgow and benefits from both the French capital's poise and the Scottish metropolis' fearlessness, rubbing up against 'Homogenic'-era Bjork and overlooked electro tinkerers Lamb for stylistic cues supplanted into today's wider musical horizon. Even at just five tracks the content reaches out across classical, jarring techno and weightless electro for the soundtrack to an imagined powder wig orgy in Marie Antoinette's Versailles. As an entrance it's flawless, here's hoping an album isn't too far behind.
I never bother reading the music press these days so I had no idea what happened to the assorted Vivian Girls components once their dead-eyed garage shtick fell from favour earlier in the decade. Turns out the band's Katy Goodman has ditched the fuzz and taken a turn for the rural with her new project La Sera which sees her buddy up (and maybe more) with one of Ryan Adams' band for a touch of sun-soaked country indie. There was a full length that dropped this year ('Music For Listening To Music To') which was a little too hayseed for my tastes but their tour EP 'Queens' is one heady delight from start to finish, Goodman radiating carefree glee like Belinda Carlisle at her late 80s pomp while the music coasts by on the 4AD side of country-flecked indie (think Tanya Donnelly or a cheerier Bob Mould). There's even a Led Zeppelin cover! This is a sweet, sweet listen.
38. Kaviar Special - 2
If you're looking for a spot of sloppy indie fun in France then head down to Rennes, gorge yourself on crepes and cider then trawl the numerous scuzzy bars and music venues to take in the finest the French scene has to offer. The city's mascots? Step forward Kaviar Special, an eight-legged behemoth belching out waves of seismic feedback, greasy haired motor riffs and choruses Ty Seagall would sell his granny for. This, as you've probably worked out, is their second LP on the unfeasibly cool Paris label Howlin' Banana Records and comes packed with echoic fuzz rock, gorgeous melodies and cool as fuck nonchalance. The pace is generally pretty laid back (I imagine these guys get up about 3pm) but when they put their foot to the floor and turn on the beef there's no resisting the groove they deliver. Tune in, turn it up and pour yourself something potent.
37. Ultimate Painting - Dusk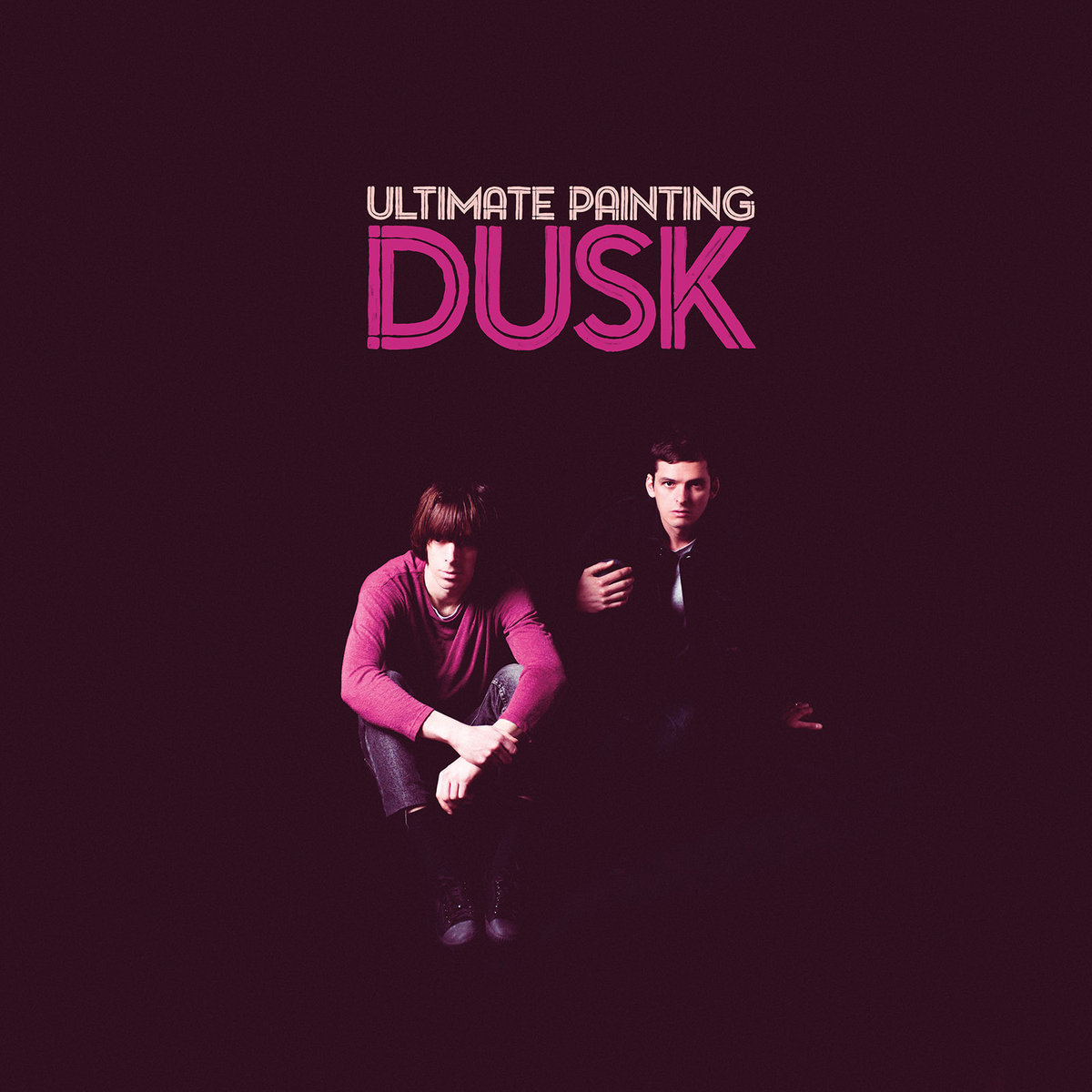 Very much the reluctant rock stars, these limelight-averse fellas have been hiding in a hedge for the last few years wearing 60s knitwear and not getting their hair cut but if they keep putting out records this discretely infectious then the good ship megastardom will surely sweep them up sooner or later. 'Dusk' is their third LP in as many years and sees them fill out their sound ever further - this is the sort of thing indie guitar bands knock out when they've been holed up in the country for a couple of months with a stash of brandy and old vinyl. Think Ride's Carnival of Light or the Roses' Second Coming, albums out of synch with the climate of their release but ultimately strapped to stand the passing of time. They continue to lurk in the shadows for now but some day soon their moment will surely come, in the meantime swoop on this as a private pleasure while you can.
36. Helms Alee - Stillicide
Seattle doesn't do delicate by the sound of things. Local talent Helms Alee tap into the city's vein of cacophonous low end rumble, vocals that sound like someone yelling over the rattle of an industrial wood chipper and percussion that feels like John Bonham trying to have it off with your leg after 16 pints. For all that 'Stillicide' isn't impenetrably thick - the band wipe the grease from their window often enough to have you gleefully pulling air guitar manoeuvres and there's enough boiler room groove to ride the slipstream of Clutch in full flight. In turns menacing, hypnotic and gut wrenchingly groovy, this is the sort of album to be appreciated either heavily sedated, belligerently intoxicated or somewhere safely between the two with a pair of headphones and no pressing engagements. Heavy, but perhaps not in the way you'd expect.
35. Mexrissey - No Manchester
Based on the premise of this album - Morrissey songs reproduced in Mexican Mariachi style - I was expecting pure novelty value but 'No Manchester' was actually a pleasant surprise. The Spanish language treatment suits the songs remarkably well and illustrate show well his music travels despite being rooted to exclusively English cultural signposts while a sprinkling of chilli powder and sunshine brings a new life to the humdrum indie plod of the originals. A choice few classics get a new lease of life here and it's very much respectfully done - Richard Cheese this most certainly ain't. My half-Mexican missus still sings along with the English lyrics but 'No Manchester' is a deftly executed cultural transfer that genuinely makes the originals sound great in a different way.
34. Sunflower Bean - Human Ceremony
'New Talent from Brooklyn' they said. I was therefore a little cynical when a friend recommended this lot to me but turns out the hipster quagmire still throws out the odd gem from time to time and 'Human Ceremony' was an instantly loveable indie debut packed with clever hooks and quirky ideas trimmed down to easily digestible size. Built on the basic guitar/bass/drums foundation with alternating boy/girl vocals the trio keep it reassuringly simple and achieve more with what they've got than most knob-twiddling studio boffins manage in a whole career, anchored in gorgeous melodies and well-drilled effects pedal noodling that stays the right side of 'experimental'. They're young, hip and good-looking but they've got the tunes to take them onwards and upwards so this is worth discarding the armour of cynicism for and ranks as maybe the best US indie debut of the year.
33. Subrosa - For This We Fought The Battle Of Ages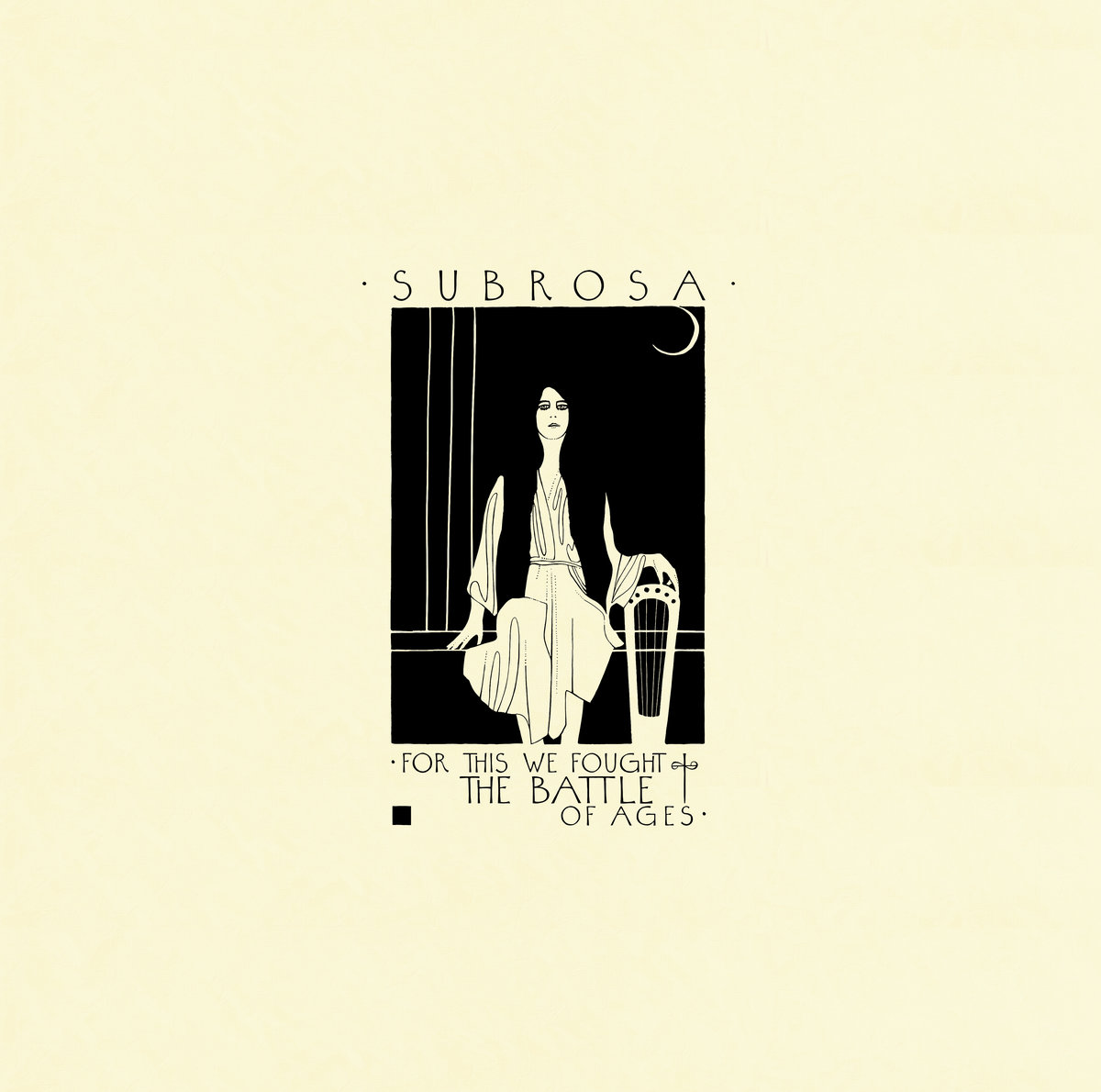 There's a tangible feeling at present that I've had trouble adequately describing of global politics having pulled the camera back abruptly obliging us all to regain focus in uncomfortable widescreen to fully understand the mood of our times. Placing yourself in what feels to many like an unforgiving void of warring tribes brings out sensations of panic and despair coupled with a weary acceptance that we must navigate a path forward and Utah's Subrosa were the band that came closest to encapsulating that mood this year with this stunning set of battle-hardened melancholy. Languid violin sits atop doom metal distilled to 300% potency with Rebecca Vernon's vocals chartering a course through the menacing landscape ahead. Tracks clocking in at 15 minutes average length feel like cycles rather than songs - this is an album that will take some digesting but the overall reward is more than sufficient. A truly unique feat and a fitting soundtrack for what's been quite a year.
32. Skee Mask - Shred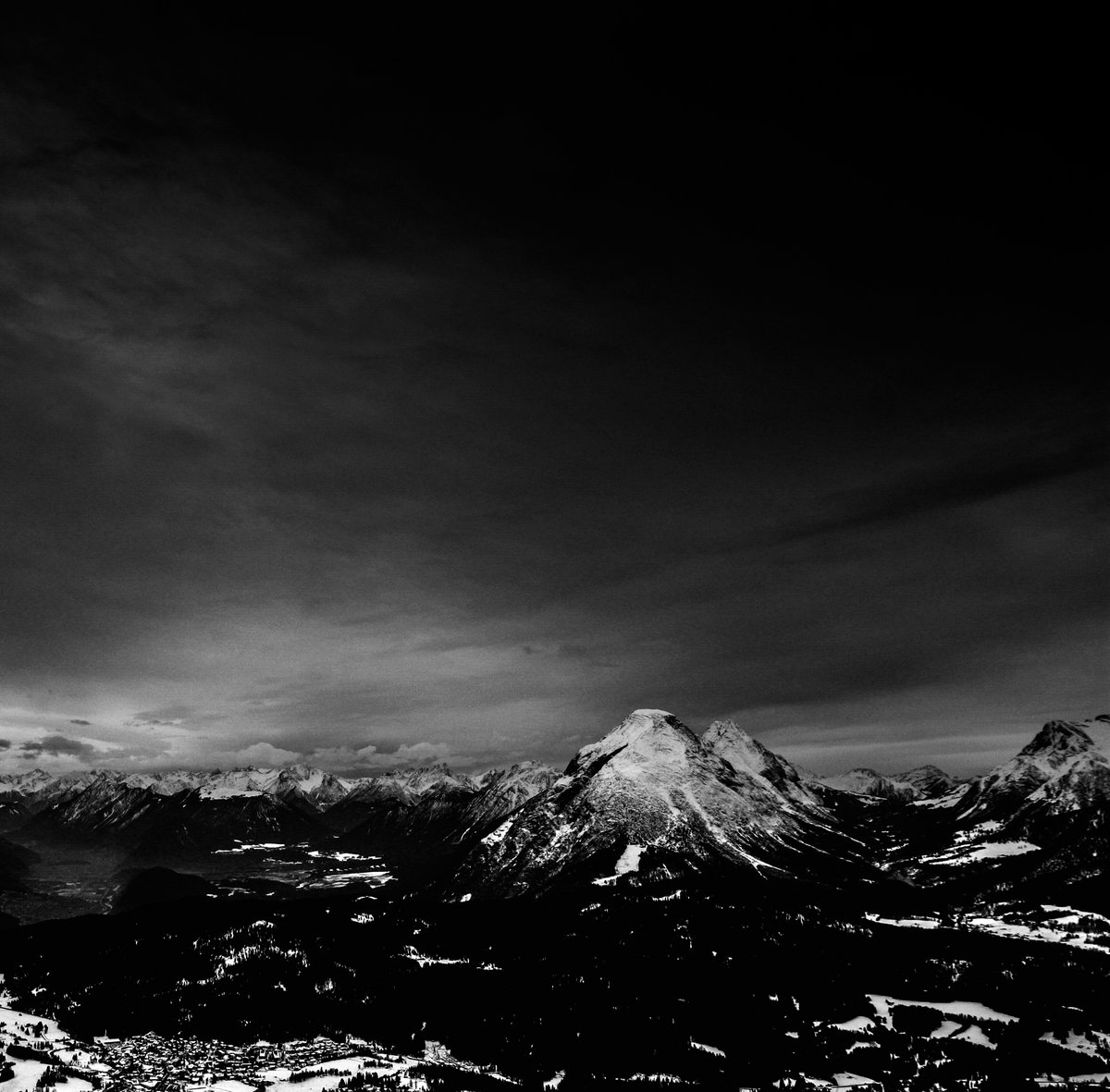 I like Techno that sketches out the walls of the space it lives within and invites you in to explore (and possibly have a bit of a dance) which is what Bavaria's Skee Mask manages with aplomb on this intriguing little album. His crate presumably features a hearty dose of 90s vinyl but influences are introduced with graceful restraint - there's shades of Future Sound of London at their most beanbag-friendly along with smatterings of 'Stella' era Jam and Spoon to ease the glide across a skyline dotted with skittering breakbeats and subtle infusions of strobe-bathed euphoria. This'll sit nicely alongside last years 'Immersion' LP from Ilian Tape cohorts Zenker Brothers, both of which will provide the ideal soundtrack to weaving your way through the city at night, winding down but senses still active enough to be tickled by the enthralling ingredients that bubble to the surface throughout.
31. Huerco S - Those Of You Who Have Never (And Also Those Who Have)
This albums is probably the latest addition to my list, popping up on my computer the day before I flew back to my parents having seen the missus off earlier that day. I was consequently feeling a bit lost and this proved to be the perfect antidote, a stream of ambient techno sufficiently withdrawn to sooth nerves but still layered with enough hypnotic detail to capture and hold attention. Since then I've had to try bloody hard not to wear it out and at present I'm actively looking forward to the opportunity to fall asleep to it on a Trans-Atlantic flight next week. 'Those....' is Eno's 'Music For Airports' filtered through Aphex Twin's less mischievous moments (circa Ambient Works Vol.2) to achieve a freezer-stunned serenity that stays fully intact throughout one captivating sequence. Consider it the highest of compliments when I say that this is the perfect music to send you to sleep.